Description
Farab Zist Faraz Engineering Co. is a designer and manufacturer of various packages and liquid chlorine injectors (also known as chlorine packages, chlorination machines, chlorinators) for water disinfection and sanitation and industrial wastewater treatment in various capacities.
Chlorination is one of the most widely used and oldest methods of water and wastewater disinfection in the world. Among the benefits of using chlorine:
Creation of residual in water after disinfection.
Cheap and availability.
ease of use.
High power in disinfection.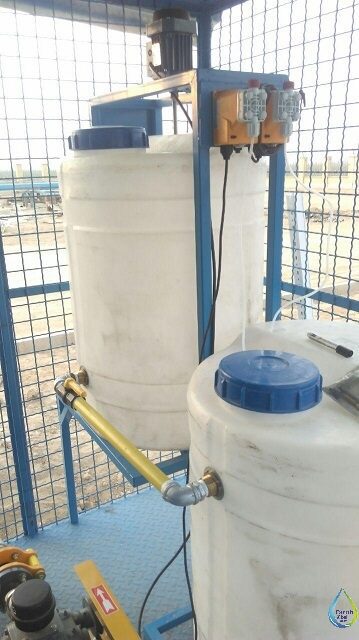 Characteristics of the chlorination machines
Polyethylene tank Preparation of chlorine solution with appropriate capacity for supply up to 24 hours.
Stainless steel shaft and impeller mixer with Western European electromotor with power and speed.
Western European Chlorine Injection Pump Dosing Pump with suitable capacity and pressure with strainer, suction and flow tubes and all required pipes and fittings with chlorine solubility sensor.
online measurement system for chlorine with automatic injection adjustable amount.
Power panel with parts of Western Europe to control the whole package automatically.
Carbon steel chassis with anti-corrosion coating.
Application of chlorine injection machine (chlorination package)
Chlorination is one of the most common solutions for disinfection and disinfection of water and wastewater in various industries and applications. Since the effect of chlorination on microbial disinfection and disinfection in the water and wastewater treatment process has been proven, the solution of chlorine injection for water disinfection has been approved by the World Health Organization for many years.
Chlorination causes disinfection of drinking water, which is one of the most basic steps in wastewater treatment.
BOD removal (BOD) is the rate of oxygen consumption in water by organisms, and other organic matter in water and wastewater.
Disinfection and disinfection of swimming pools water.
Disinfection and disinfection of wastewater and household wastewater.
Chlorination is a strategy to prevent sludge from becoming bulky in the sewage treatment process.
Water disinfection and disinfection in the Cooling Tower.
Benefits of chlorine injection machine
Accurate and scientific design in accordance with international standards.
Ease of use and no need for operator.
Full automatic injection.
Low cost maintenance.
Use of high quality raw materials and equipment.
One year warranty and extensive after-sales service.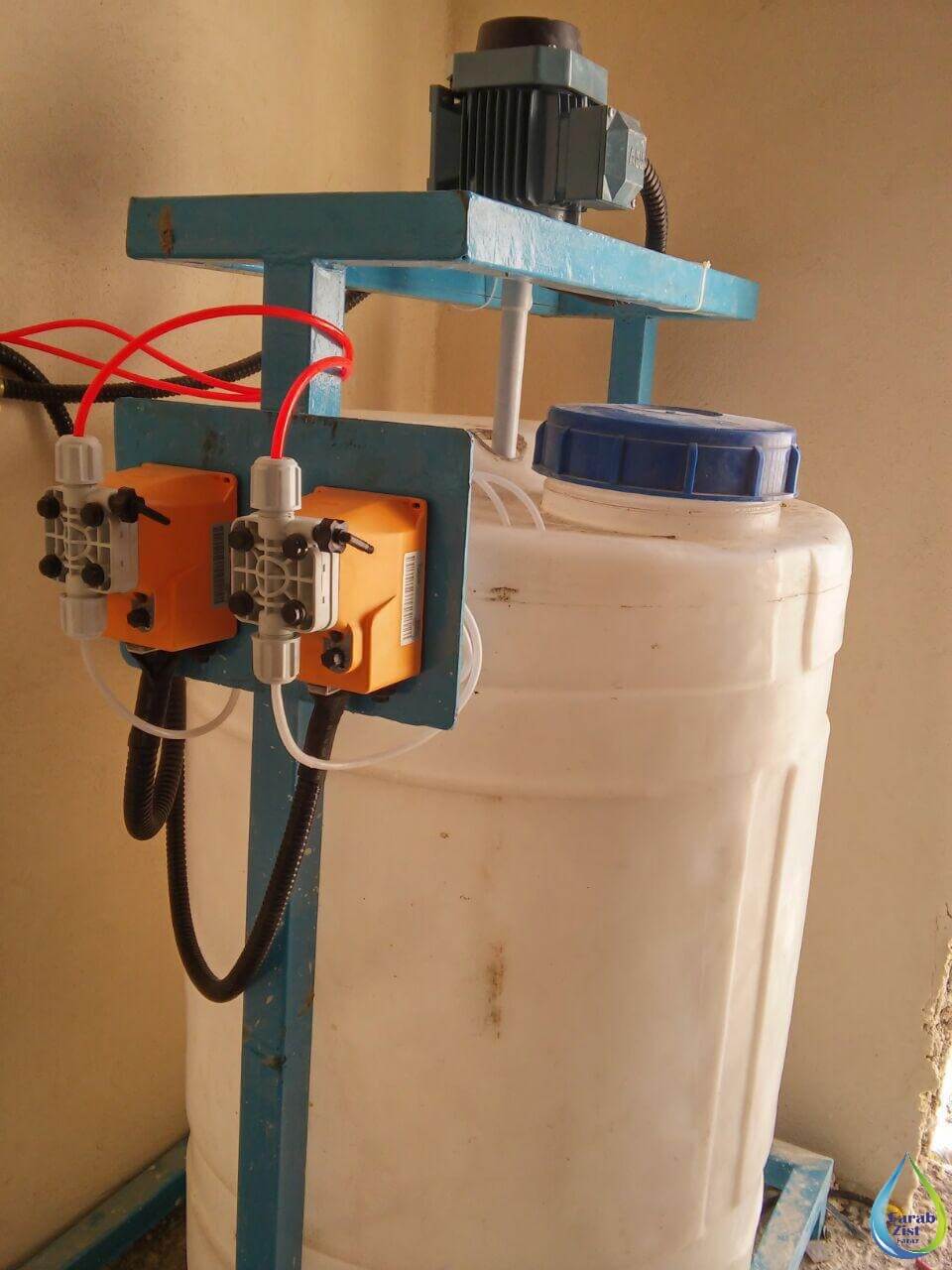 Price of chlorine machine
Farab Zist Faraz Engineering Company has been working for many years in designing and manufacturing of various types of industrial and sanitary water treatment and sewage equipment and systems. Supply of different types of liquid chlorine injection machines in different volumes and for different applications is among these equipments. The cost of a chlorine injection device depends on several factors including injection capacity, storage capacity, concentration of solution. You can contact our experts to find out more about the price of a chlorinator, how to calculate the capacity of a chlorinator and how to build and install a liquid chlorinator package.